FAA Orders 64 Channel Systems

The Federal Aviation Administration has ordered Sixteen of SimPhonics 64 channel SMx systems. These units are used in Air Traffic Control training environments. The FAA owns a V+ development system and develops their own V+ communications applications.
---
C17 Audio Systems for Flight Safety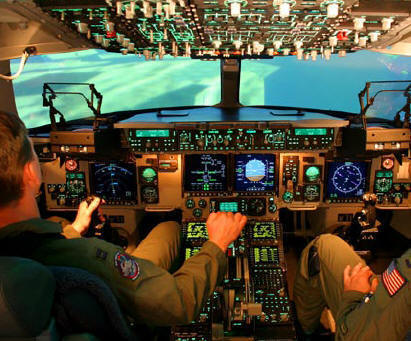 SimPhonics delivered 12 additional high end audio systems simulating the aural environment and communications for the C-17 ATS.
These systems are networked radio simulation compatible with other radio systems on the DMO network. The end customer has provided the V+ design for portions of the system, which is an indication of the flexibility of the V+ Visual Programming System.
These are some of the first units to incorporate dynamic audio filtering and compression to help balance audio levels on dissimilar radio vendor systems and are the most realistic simulated radios available today.
---
<![if !vml]>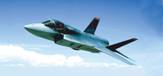 <![endif]>
SimPhonics Wins F-35 JSF Audio System Contract
The United States' largest defense contractor, Lockheed Martin, has awarded SimPhonics the contract for simulation, training, and support audio equipment for the F-35 Lightning II Joint Strike Fighter.
The HLA system incorporates SimPhonics' state of the art SMx Digital Audio System capable of 128 audio channels at 50kHz sample rate 24 bit resolution. This system will utilize the latest V+ and VComm features including 3D HRTF audio VoIP, DIS and enhanced HLA.
---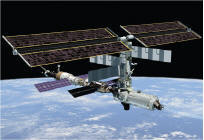 SimPhonics Wins the International Space Station Simulator Communications & Audio Contract
United Space Alliance has awarded SimPhonics the contract to replace existing audio equipment on the International Space Station Simulator at the Johnson Space Center with two 64 channel SMx systems and two 32 channel SMx systems. The Project should be completed in the 2nd quarter of 2008.
---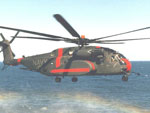 Signal Solutions Orders 32 Channel SMx Audio System
SimPhonics is designing and delivering a 32 channel SMx Audio System to Signal Solutions, Inc., A General Dynamics Company, for use in a MH-53E Operational Flight Trainer. SimPhonics is very experienced with this types of trainers, providing high-end fully dynamic digital audio for many types of commercial and military helicopters. [more]
---
SimPhonics Upgrades HH-60G OFT & WST
S

imPhonics recently upgraded the HH-60G OFT and HH-60G WST audio systems for Lockheed Martin Information Systems (LMIS) located at Kirtland AFB, NM. The 32 channel SMx systems, for the OFT & WST Trainers, upgrade the existing FX3000 audio systems installed by SimPhonics in 1991 & 1992. SimPhonics' SMx systems provide all sound, comm, radios, EW, Secure Voice, ATIS, and DIS/HLA, ICS and voice networking audio for these simulators. [more]
---
VComm 8.0 Raises the Bar for DIS/HLA Networked Audio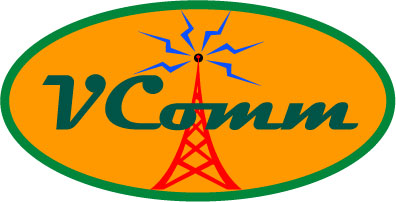 The latest release of VComm significantly enhances radio simulation fidelity, improved exercise management via new remote management software and better interoperability with other vendor equipment. [more] Download VComm User Manual
---
Emitter Audio Simulation
New V+ objects continue to emerge from the SimPhonics development lab. One of the latest, an emitter audio generator, simplifies the task of generating audio for various emitters. This object generates a stream of audio on the fly for dynamically changing parameters. Up to 128 emitters may be generated at one time. Download EAG Object User Manual
<![if !vml]>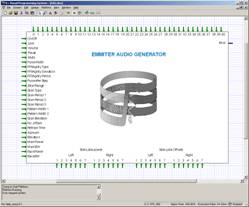 <![endif]>
---
NEW PRODUCTS
VComm Remote Management System
VComm Remote Management System (VRMS) is being released that provides complete browser based control and monitoring of V+ and VComm software. This is important in exercises where there may be many systems on a network.
USB Push-To-Talk Headset
<![if !vml]>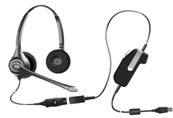 <![endif]>
A new USB PTT headset is now available for use in SimPhonics' systems. The headset is a new hardware/firmware design that overcomes the problem of maintaining headset identity in Windows XP and Vista where up to 32 headsets can be used simultaneously.
The headset features the same PTT housing used by Air Traffic Controllers around the world and the ability to accept different top portions from Plantronics, a world leader in communications headsets.
VRAD
VRAD is a complete stand-alone "bundled" product providing VoIP/DIS voice networking for Windows XP and Windows Longhorn. VRAD is also HLA capable with additional software (currently supporting Mak 3.0.1).
By utilizing our V+ programming system and a USB PTT headset users can achieve low-cost, high-fidelity connections for one or many users.